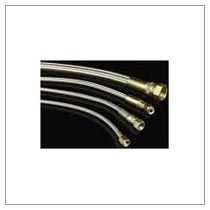 The beauty of our PTFE Gaskets lies in their features, which are as resistance to chemical and durability, and in their nature, which is non-corrosive, non-contaminating, and odorless. We are one of the emerging Manufacturers and Suppliers of PTFE Gaskets in Delhi. The gaskets, we offer, are ideal for demanding applications which deal with chlorine gas, acids, alkalis, and other organic solvents. And they are offered befitting to the demand of varied clients.
Features :
Chemical resistance
Non-corrosive, non-contaminating and odorless
Admirable electrical and thermal insulation in virgin PTFE form
read more...